On Sale
Free Hanging Shelf Bracket
Floating shelves, floating bathroom vanity, floating mantel or hearth, floating desk, floating shower seat/bench, all are supported by the Free Hanging Shelf Bracket. This bracket is the perfect concealed support bracket for supporting a floating bathroom vanity or floating shelf. Your choice of Steel or Solid Aluminum material.
**Please Note: The recommended bracket for shower benches is our Industrial Free Hanging Shelf Bracket.
This bracket is made to mount directly to the 2x4 wood studs inside your wall before the sheetrock goes up (If studs are metal, watch the video below before installing the Free Hanging Shelf Bracket) the Free Hanging Shelf Bracket must be mounted into wood studs to support the weight of the shelf, etc. We recommend hitting each of your 2x4 studs for maximum protection.
How to install the Free Hanging Shelf Bracket to Metal Studs:
By mounting above, as well as below the horizontal piece, this prevents any type of twisting of the horizontal piece. After the bracket is mounted cover the wall with the finished board of your choice. 
How to Determine the Size Bracket You Will Need:
When measuring for length remember the horizontal piece is measured tip to tip. Remember to also include the part of the brace that will be inside of the wall [usually about 3 inches]. For example, if you have a 12-inch wide shelf you would stay 2-4 inches from the outer edge, plus the 3 inches inside the wall. Therefore, 12 inches minus 3 inches (from the outer edge) plus 3 inches (inside the wall) equals a 12-inch Shelf Bracket.
See our installation guide for the Free Hanging Shelf Bracket for more info before you order.
Dimensions:
Length.... [choose in listing] This is the total length of the horizontal piece of the bracket from tip to tip. [Remember that approximately 3 inches will be inside the wall]
Width.... 2-1/2 inches
Thickness.... 1/2 inch
Dimensions of the Vertical Tang:
Vertical Length.... 11 inches [5.25 inches above horizontal piece and 5.25 inches below horizontal piece]
Width.... 2-1/2 inches
Thickness.... 1/4 inch
Hole Dimensions.... 1/4 inch [3 holes above horizontal piece and 3 holes below horizontal piece]
Free Hanging Shelf Bracket Features:
Made from Steel or Solid Aluminum Material.
Floating Shower Seat/Bench (We recommend using the Aluminum Bracket, Will Never Rust).
Virtually invisible, gives your shelf, countertop, desk, bathroom vanity or fireplace mantel the appearance of floating.
Aluminum Bracket is perfect for exterior applications.
The perfect countertop overhang bracket.
Screw holes are on top and bottom of the vertical piece.
Welded for solid strength.
Made of 1/2-inch-thick by 2 1/2-inch-wide American Steel or Solid Aluminum.
Painted with a matte black finish.
The bracket may be painted with anti-rust spray paint.
The package is (1) bracket.
Limited Lifetime Warranty**
All of our Aluminum brackets are painted with a double coat of rust inhibitor black paint.

 
Free Ground Shipping To The Lower 48 and Canada!
Helpful Information and Downloads:
When will my order ship once the order is placed? [Information can be found here on when your order will ship.]
How many brackets do I need? [We recommend spacing your brackets 16-20 inches apart.] The

 

Installation Guide

 

can be further help.
Although we have standard sizes, we can manufacture special order brackets with specifications to your request.
Have questions? Give us a call 888-584-1112
*Orders with brackets totaling over 20 brackets please read shipping info for lead time.
FREE GROUND SHIPPING TO THE LOWER 48 STATES AND CANADA!
Customer Reviews
Write a Review
Ask a Question
Filter Reviews:
brackets
quality
order
service
company
customer service
shipping
experience
delivery
installation
01/20/2023
Anonymous

United States
Great Quality
We are a construction Company that bought these products for a recent swim school remodel. Great product Thank you
01/17/2023
Gregory T.

United States
Aluminum bracket for shower seat
This is the 2nd floating bench shower seat I've installed using the aluminum brackets. They have worked flawlessly.
01/17/2023
Anonymous

United States
quality product, good service
I recently bought a pallet of brackets for a large commercial project. The pallet was lost in transit by the shipper, OGB sent another shipment right away, arrived in time for installation.
12/22/2022
gary a.

United States
First time using this product
Found these brackets online, looked like a good solution for installing a heavy vanity cabinet "floating" above the floor, using no legs. Received 3 brackets quickly and in good condition, was impressed with the materials used and quality of fabrication. After ******** to the framing, we tested the weight-bearing capacity with about 375 lbs load and there was no deflection. Very satisfied with the results and will use this again for future projects.
12/15/2022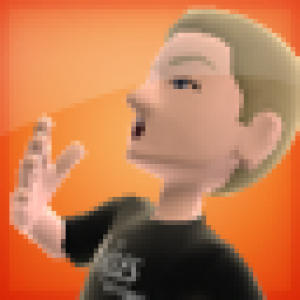 CP
Chris P.

United States
Pretty Amazing
I couldn't be happier with my aluminum brackets for my floating shower bench. Everything worked out great. I set the brackets with a pre-slope for drainage using deck screws and construction adhesive. I then sandwiched the brackets between two sheets of 3/4" plywood + 1/2" spacers (the same thickness as the aluminum brackets) using stainless steel carriage bolts. Once this was constructed I used a liquid waterproofing membrane + membrane fabric strips to waterproof the bench all the way around. After waterproofing I set my tile and the rest is history. There is absolutely no flex in the bench... it's ****** rigid. Thank you for such an awesome product!
11/24/2022
Anonymous

United States
Great Service and Products
I had no clue as to what was needed and they took their time to explain and answer any questions. The brackets were perfect.
11/15/2022
Anonymous

United States
11/09/2022
Frank F.

Canada
Project Manager
Excellent product and supper fast shipping. Needed brackets for a shower seat and my supplier could only supply in 3 weeks. Received my brackets within 3 days or order and was quite impressed with the quality of bracket. Recommended to my other suppliers the product and company.
10/31/2022
Chet L.

United States
Flush wall bracket
I needed a bracket that is square between the two joints, but unfortunately this one I received is not. They had quickly responded to replace me one.
10/24/2022
Joshua P.

United States
Great product
These brackets are easy to install and support allot of weight. I have used them on several projects and will continue to due to quick delivery time, and all around great product.
10/08/2022
DEBORAH K.

United States
Great product!
I ordered these brackets for a display in our Kitchen and Bath Showroom. The brackets were used to make a modern floating bench. Pricing was good and they arrived quick.
08/25/2022
Lance D.

United States
Shower seat brackets
Not completely done with project but, I will be ordering more makes it very easy to install
08/25/2022
Charles B.

United States
Free Hanging Bracket
Shipped promptly and installed easily. It has the stoutness just as it was represented to have.
08/25/2022
Trevor D.

United States
Floating shower bench
Turned out really nice, but I ended up adding two at the front tips because it still moved a little to much for my liking and the tile/grout lines! So I used 4 on back wall and two short ones on the sides to prevent it from rolling
08/17/2022
Tim N.

United States
Super Customer Service, Great Products
The Original Granite Bracket makes some of the best brackets we've used in our custom architectural millwork business. On top of that, if there are order changes required, they have always been very responsive to our requests. I highly recommend their company.
07/13/2022
Constance T.

United States