On Sale
*NEW* Regular Wood Shelf Bracket
Our  Wood Shelf Support Brackets are designed with Pre-Drilled holes 
to secure your wood material to the steel bracket.  Screw holes on the horizontal are 2 inches from the beveled end and 3 inches from the 90 degree corner.
 

This bracket while being strong and durable is the perfect bracket to sup-
port those little knick-knacks or home décor.
Includes screws to mount bracket to the wall but not horizontal mounting screws for the shelf as there are many different shelf thicknesses.

Bracket Features:
Virtually invisible; gives your countertop or shelf the appearance of floating.
Non-intrusive. No Corbels needed. No knee knocking.
Open space for chairs and legs.
Strong shelving and countertop support. Protects your countertop from tipping or breaking
Economical way to protect your countertop investment.
Made of 1/2 inch thick by 2 1/2 inch wide American Steel.
Bracket end has a beveled edge for added safety.
Screw holes are in-line center on vertical section.
Screw holes on the horizontal are 2 inches from the bevel and 3 inches from the 90 degree corner. 
Textured with a black rust inhibitor finish.
Brackets can be customized before ordering. (No Returns on Custom Brackets)

FREE GROUND SHIPPING TO THE LOWER 48 STATES AND CANADA!
Customer Reviews
Write a Review
Ask a Question
Filter Reviews:
company
products
things
shelves
service
brackets
knees
garbage
pictures
box stores
02/02/2023
Walter R.

United States
Best brackets we have found
I had made an ordering mistake on-line and one of their salesmen picked up on it and called me to make sure it was what I wanted. I really appreciated that extra contact. Saved us all time. These are very well Made in America, brackets. Our clients absolutely love the sleek look they provide. They are a tall family and they very much appreciate not having standard corbels to hit their knees on. This order was installed under an island/seating, bar seating, and custom floating shelves. The trim carpenter had them installed in a very short amount of time. All products were packed very well and shipping was fast - which is an improvement for us all. Feels like things are getting back to normal. You will not be disappointed working with this company. They do a great job.
01/17/2023
Charles B.

United States
Ideal brackets for desk!
Really good product. Worth the cost.
10/19/2022
Adam E.

United States
01/31/2022
Anonymous

United States
Brackets for Marble Mantel
Haven't yet installed the brackets and mantel, but can confirm that they are very solid and sturdy and just what we wanted. Delivery was quick, and we received an email confirmation that the brackets would support a 100 lb. mantel with ease. Great experience. Will send pictures when complete.
12/01/2021
Chuck K.

United States
Good company
I have used this company multiple times. Good products, good service, and hitting their deadlines. Very reliable in a world with so many transportation disruptions.
11/16/2021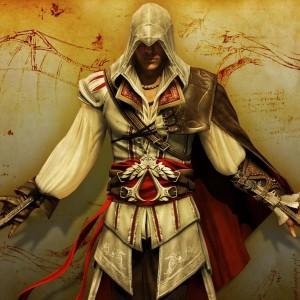 JP
Justin P.

United States
These are beasts
These things are awesome! I feel confident that no matter what I put in these shelves, I won't experience any sagging. So much better than the garbage the big box stores sell. Glad I found this company.
11/16/2021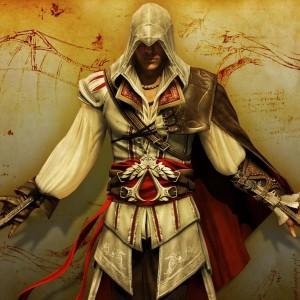 JP
Justin P.

United States
11/15/2021
Christopher J.

United States
09/29/2021
allison c.

United States
Brackets
I'm always happy with your service . Your website is easy to use and usually everything in stock . Thank you Allison
06/30/2021
Luke B.

United States
Superior brackets!
I ordered 6 of the regular wood shelf brackets for my new kitchen island top (5'x5') with a 12" over hang on 2 sides. These things are beefy and look awesome, and they don't hinder any leg space. I highly recommend The Original Granite Bracket brand and company. Made in the USA. Thank you for a great product.
05/05/2021
Anonymous

United States
used the bracket for a bathroom sink/counter
for a wheelchair user to roll up to sink. worked as planned. I'd send a photo but your system will not accept apparently
04/30/2021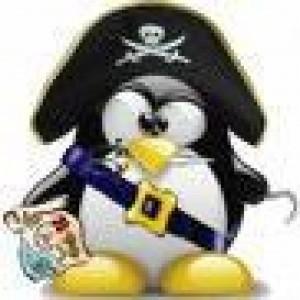 JJ
James J.

United States
Regular wood shelf bracket
The brackets worked perfectly for holding up the wood slab bathroom vanity and practically disappear beneath the vanity. A perfect product for the application and I'm very glad I found them online!
03/07/2021
Rita N.

United States
01/12/2021
Wayne Y.

United States
Purchaser and Engineering
Very happy with your products. We use you products for supports of counter tops for islands and supporting wall hung vanities. Thanks Wayne
11/25/2020
Charles A.

United States
New Regular Wood Shelf Bracket "Perfect"
Great Product, and Great Service!! I was hanging a floating Bar made from a Slab of Pecky Cypress, I was unsure of what to use in my particular situation knowing my grandkids would be crawling and hanging on it, so I called the 800 number explained what I was trying to do and the Rep couldn't have been nicer or more helpful. I told him my tight time line and the Brackets were actually shipped the same day and arrived a day later. Not only were they absolutely perfect, they came quicker than expected and actually cost less than other products I had considered.
11/20/2020
Anonymous

United States
Floating vase
Very good! Excellent product. I will send pictures when our project is finished. We are putting two vases (36" tall) in separate ten foot niches on a projected shelf that is six feet off the ground.